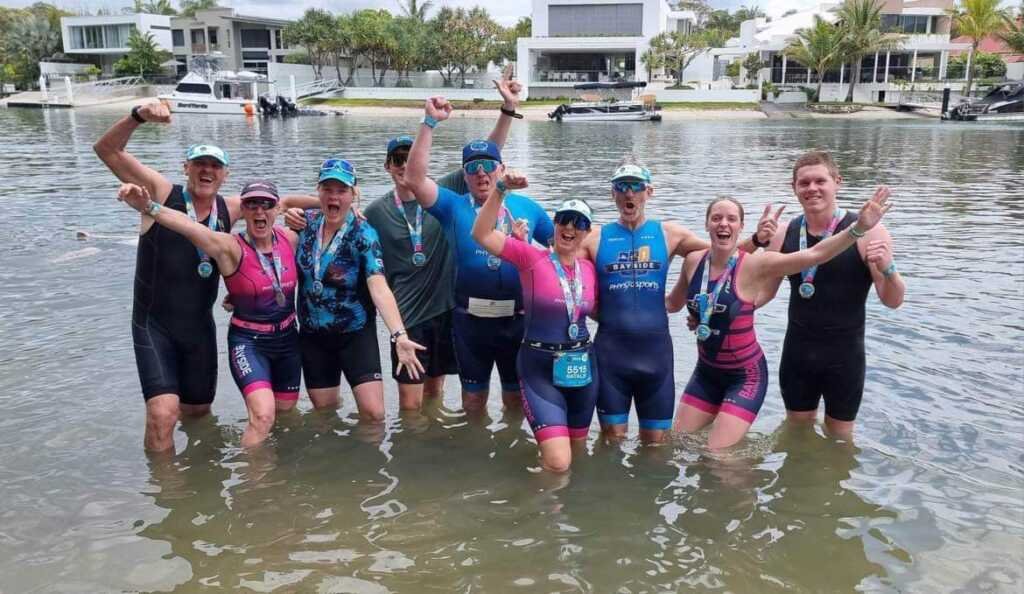 Every year a selection of our finest Bayside Tri Club athletes (basically anyone who can afford it and wants to escape the unpredictable Melbourne spring weather!) converges on Noosa for the Garmin Noosa Triathlon. Ranked as one of the world's top 10 triathlons the course features a 1.5km stunning beach swim, a 40km ride from river to hinterland, and a 10km run past mansions and mangroves – finishing in a crowd-packed town centre.
Plenty of PBs were gained by club members, from first timers, to regulars, to those chasing Legend status (10 Noosa Tris to qualify). Our President Adam Rowland once again showed he could beat the young guns, with an overall time of 02:27:33. War stories were of course shared over our traditional post-race bbq at The Islander hotel.
If this sounds like your thing, shoot us an email at: info@baysidetriclub.com and join the fun!